Benj Villena Presets Bundle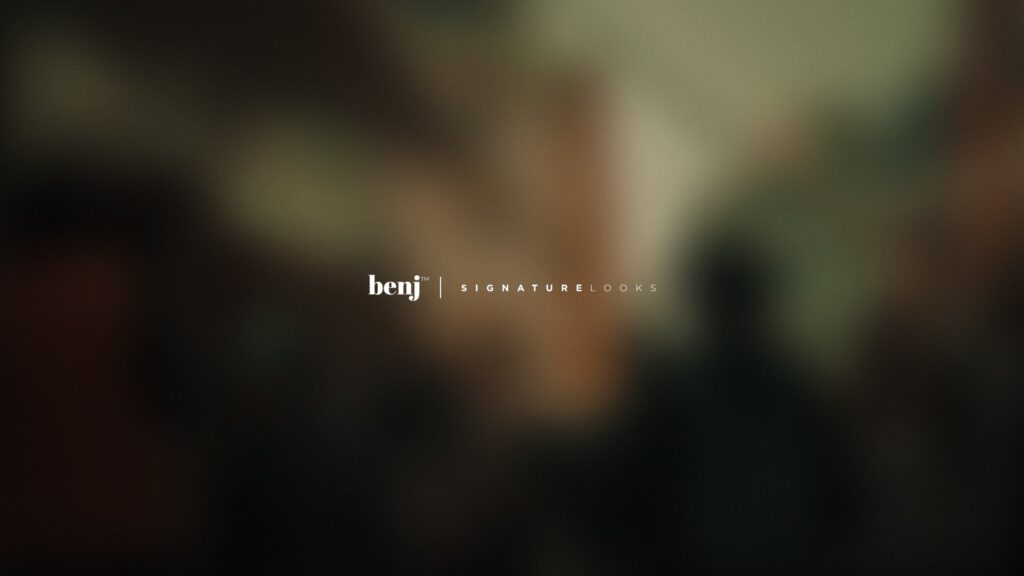 benj™ | Ceremony x Film Look Presets Pack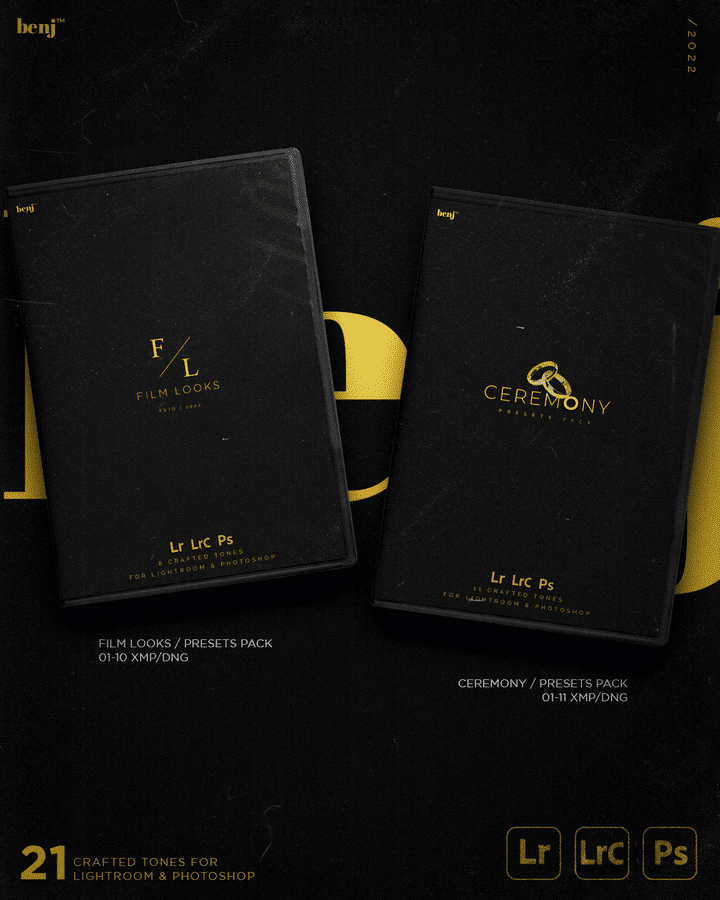 These are the bundled presets that I use for weddings and engagement, which of course can also be applied to other genres such as portraits, street, etc. Tones are consistent to my *cinematic and moody style, but with noticeable difference from my past releases.
What's Inside
• CEREMONY Presets Pack
11 Presets in .xmp and .dng format
•  FILM LOOK Preset Pack
10 Presets in .xmp and .dng format
Total: 21 Presets + 2 (FIX TONES.xmp & Free.xmp)
• QUICK VIDEO TUTORIAL
Just a quick general guide on how to effectively adjust a preset.
• READ ME FILE
benj™ | UNITY Presets Pack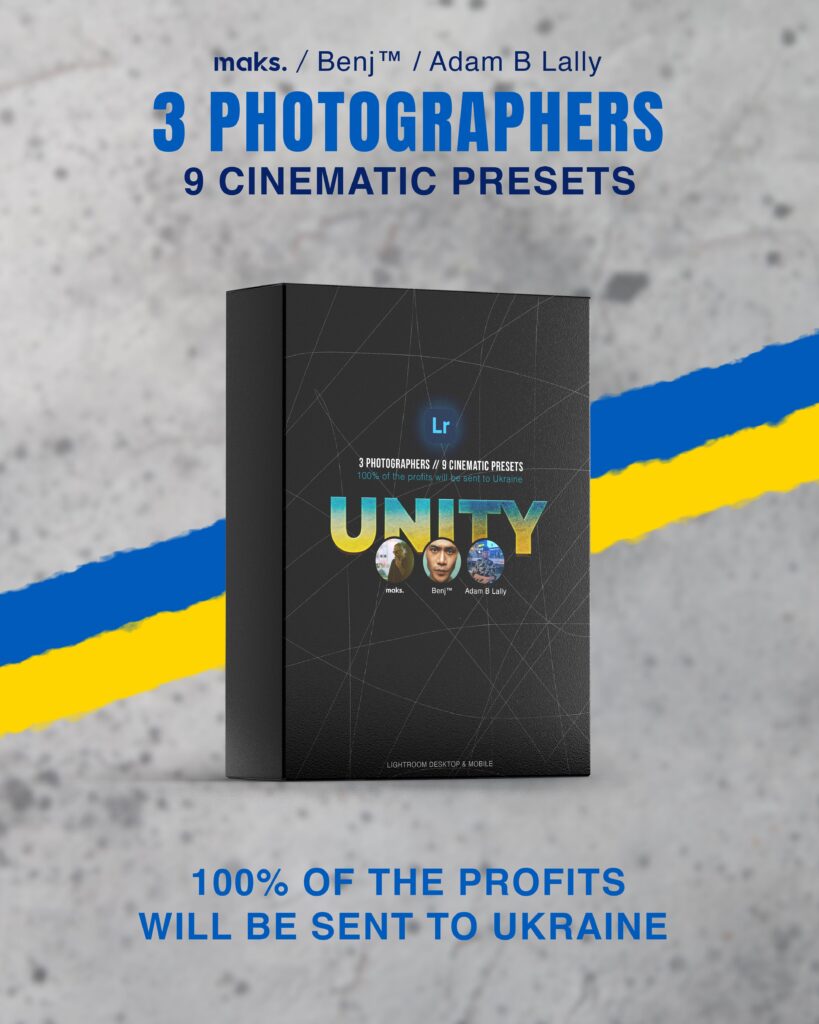 UNITE and help us help Ukraine. 3 Photographers / 9 Cinematic Presets / 1 Pack.This is a collaborative movement with talented Photographers and Colorists Maxime Tuczapski and Adam Lally. In the wake of the current crisis in Ukraine, we've decided to create and sell this presets pack to help the victims of the on-going war in Ukraine. 100% of the profit will be donated to legitimate hosts, and should be for humanitarian supplies.
What's Inside
1. Unity – Maks 1
2. Unity – Maks 2
3. Unity – Maks 3
4. Unity – Adam 1
5. Unity – Adam 2
6. Unity – Adam 3
7. Unity – Benj 1
8. Unity – Benj 2
9. Unity – Benj 3
benj™ | Omnibus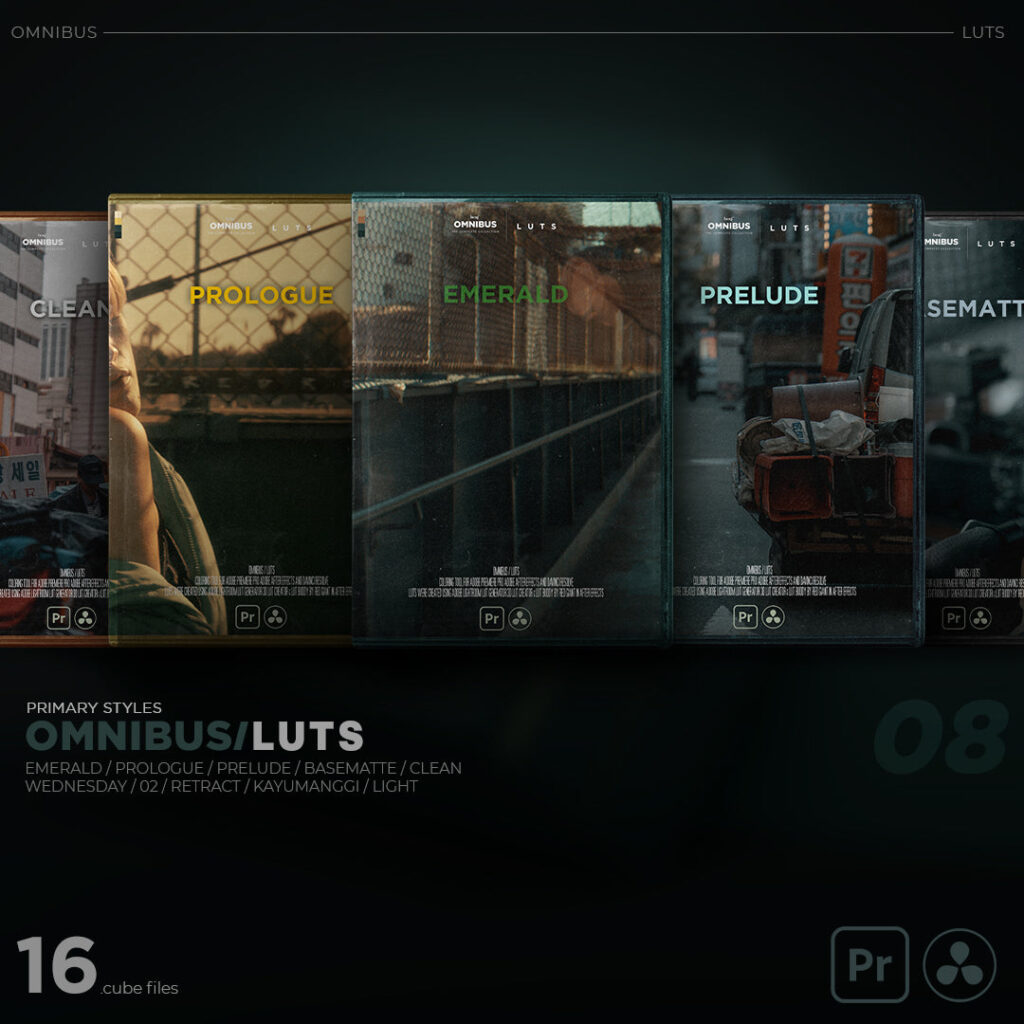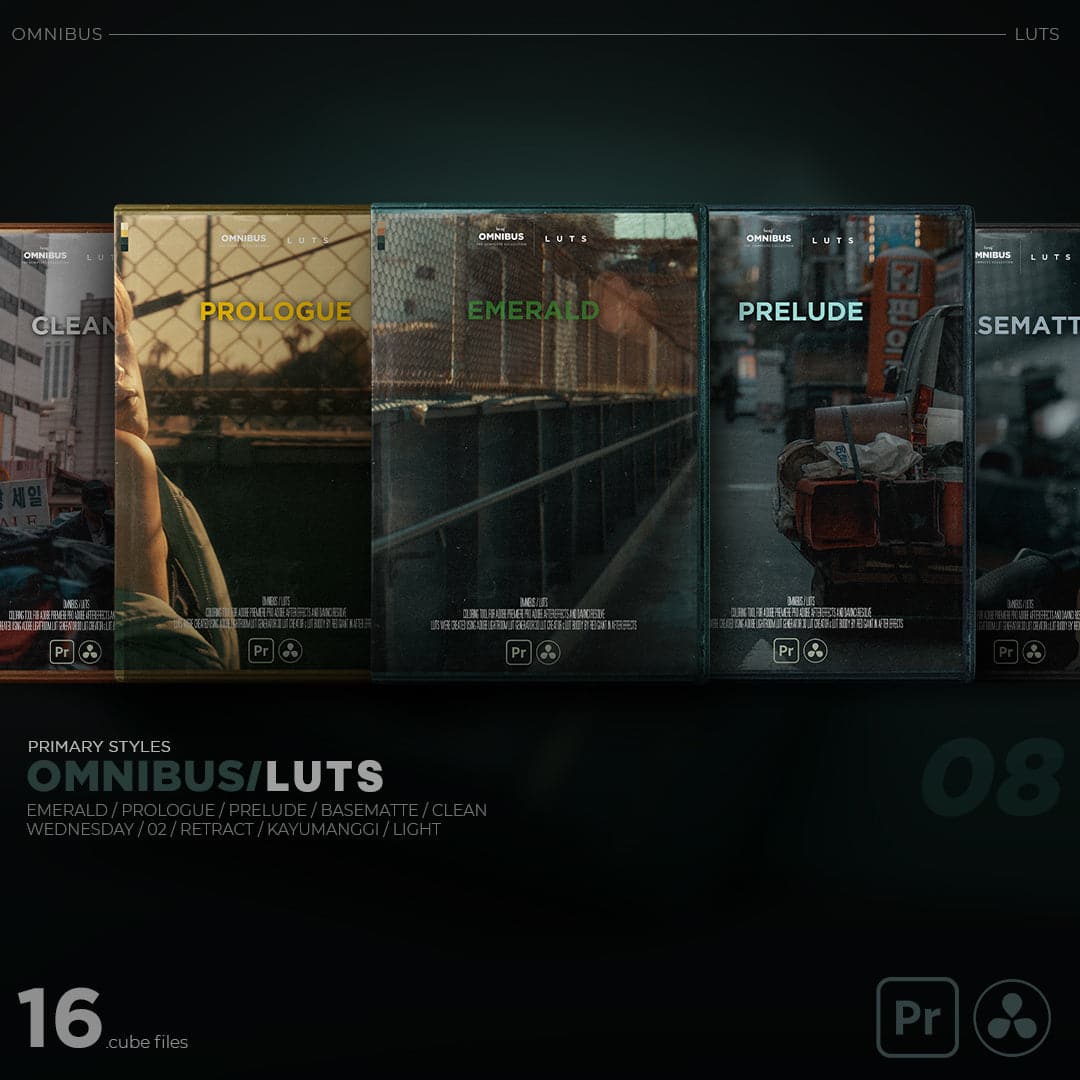 31 video LUTS derived fro the Omnibus Complete Collection
What's Inside
31 .cube files for Sony S-Log 2, S-Log 3 and HLG
benj™ |BAGUIO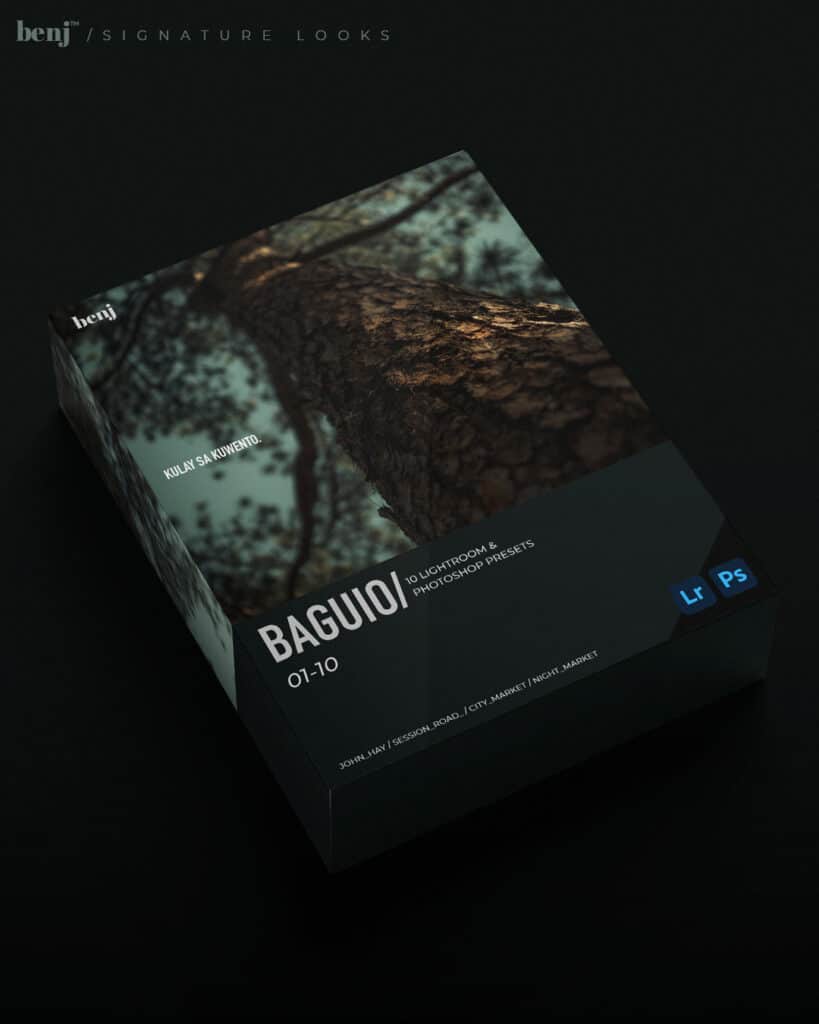 A collection of Lightroom & Photoshop Presets I used in my recent shoot in Baguio. The different locations and lighting conditions pushed me to create new tones that would compliment each setting.
What's Inside
10 PRESETS:
John Hay 01.xmp
John Hay 02.xmp
Session Rd_01.xmp
Session Rd_02.xmp
Session Rd_03.xmp
City Market_01.xmp
City Market_02.xmp
City Market_03.xmp
City Market_04.xmp
Night Market_01.xmp
BONUS: Market_02.xmp
benj™ BUNDLE / OMNIBUS
The Omnibus Pack is a collection my Signature Presets and Luts for Adobe Lightroom, Photoshop, Premiere Pro, After Effects & Davinci Resolve. It has over 100 presets and 17 Luts, all of which were accumulated over the years.
These are the tools that I use in my professional career as a Photographer, Videographer, Editor and Motion Graphics Designer.
What's Inside
100+ Lightroom Presets
31 Video LUTS
Complete PDF & User Guides
benj™ | Dailies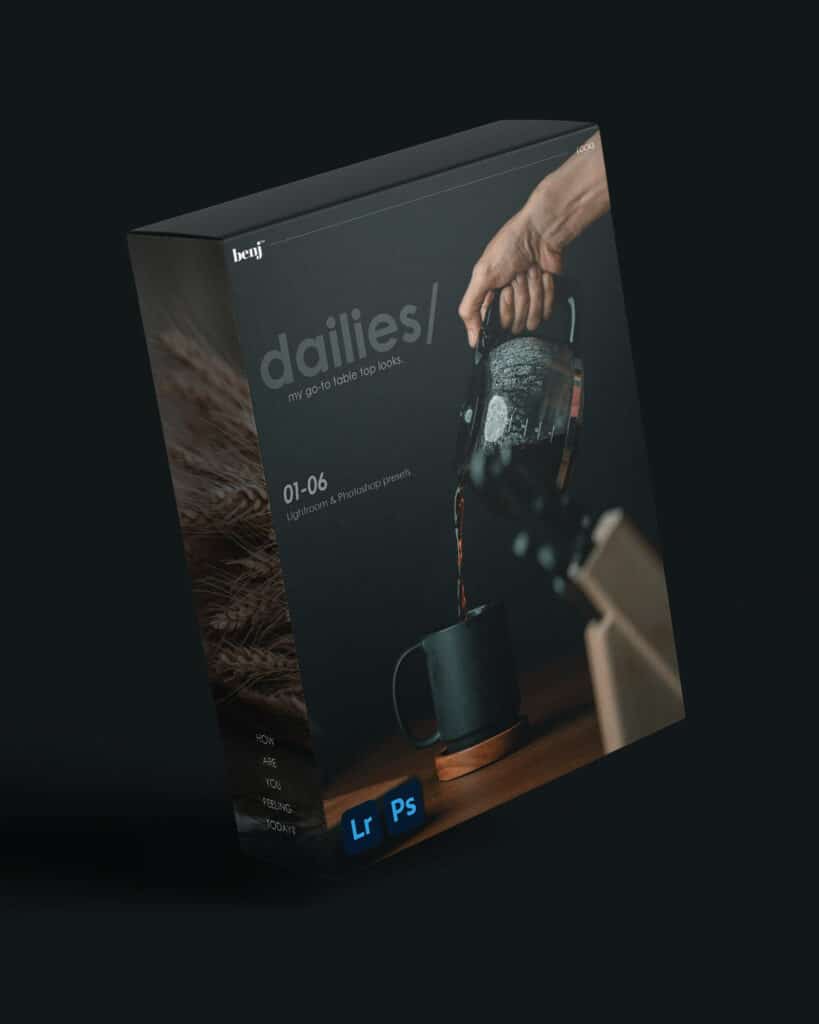 How I tell my daily stories through colors.
01-06 go-to presets/looks for my products and table top shots.
What's Inside
benj™|Dailies
01.xmp
02.xmp
03.xmp
04.xmp
05.xmp
benj™ | Deep Cinema x Muted Bundle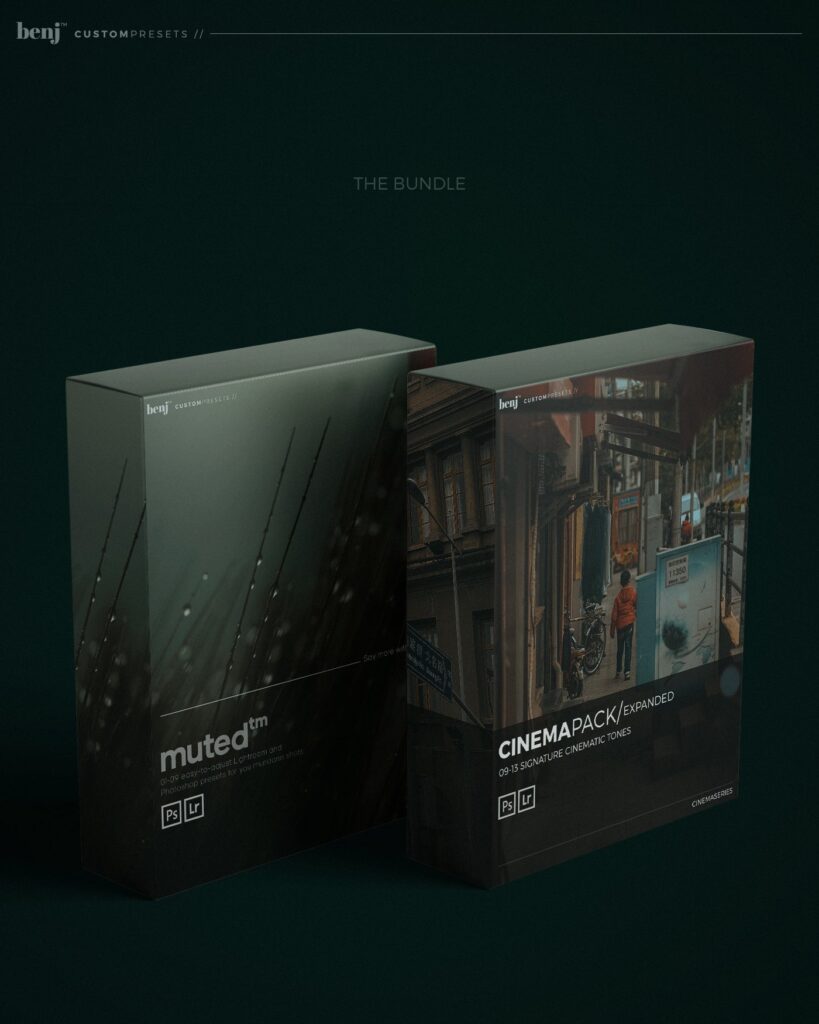 These are my signature styles I am sharing to you. Hope you enjoy them 🙂
What's Inside (28 PRESETS)
(11) muted™ Presets (Mundane Series)
1. 01_muted.xmp
2. 01+_muted.xmp
3. 02_muted.xmp
4. 02_CoolTemp.xmp
5. 03_muted.xmp
6. 04_muted.xmp
7. 05_muted.xmp
8. 06_muted.xmp
9. 07_muted.xmp
10. 08_muted.xmp
11. 09_muted.xmp
(5) CINEMAPACK/Expanded (Cinematic Presets Series)
1. 09_DeepCinema.xmp
2 09_DeepCinema_Light.xmp
3. 10_Indigo.xmp
4. 10_Indigo_Light.xmp
5. 11_Bronze_Cine.xmp
6. 11_Bronze_Cine_Light.xmp
7. 12_CineMatte.xmp
8. 12_CineMatte_Light.xmp
9. 13_BaseMatte_v2.xmp
(4) benj™CURVES
1. benj™_Curves_Polish.xmp
2. benj™_Curves_Polish_Cool.xmp
3. benj™_Curves_Flat.xmp
4. benj™_Curves_Flat_Cool.xmp
(1) PDF File
(4) BONUS
1. Working Preset 1
2. Working Preset 2
3. Working Preset 3
4. Working Preset 4
benj™ | Light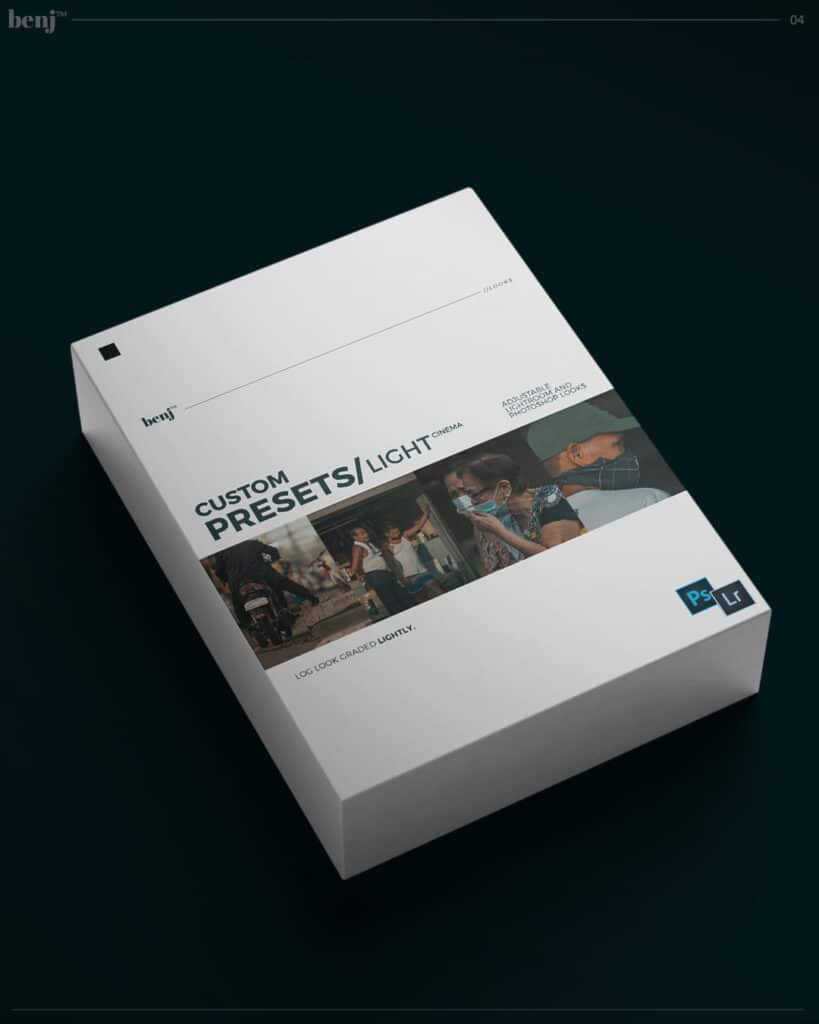 1 year in the making.Light and powerful cinematic colors and tones.
So why Light?
For those who are already familiar with my color grading style and past products, they are well-aware that the colors can be a bit on the heavier side. Not that they are way too saturated, but to achieve those intense grading styles, color alterations had too be made.
This is Light 
benj™|Light light consists of 8 (with 3 as bonuses) presets which is graded lightly, but still giving that cinematic look that i love. Each preset has a unique look, but still stay consistent on the tones.
Try them out and you'll see what I mean 🙂
benj™ | Custom Presets | Cinema Prelude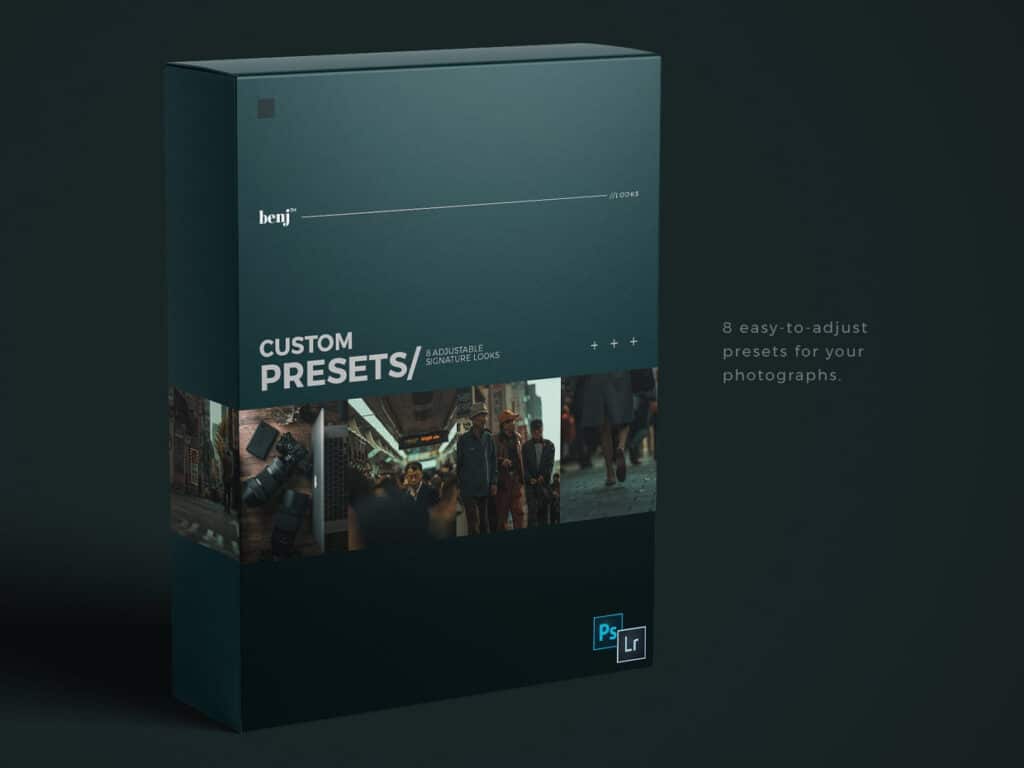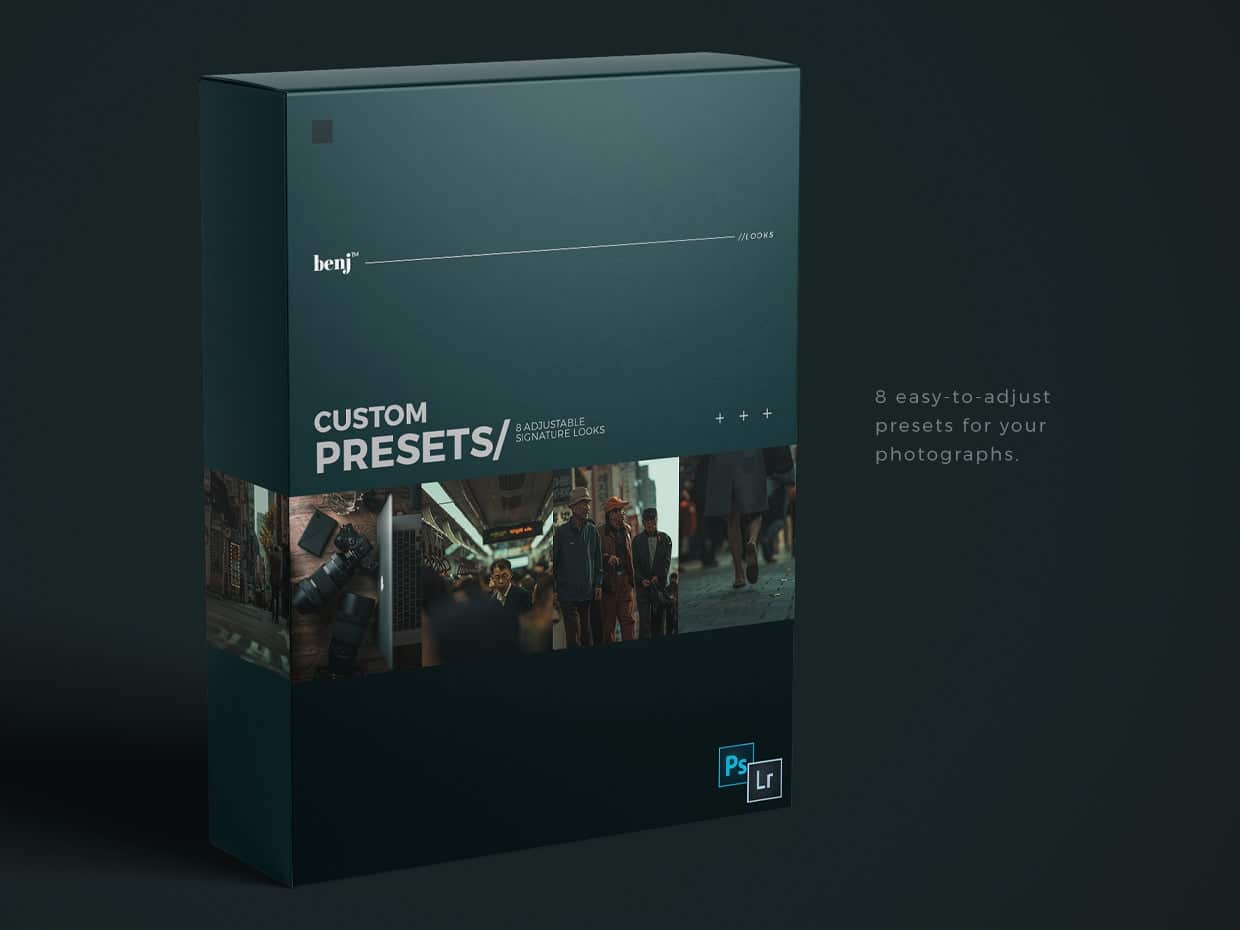 8 adjustable Lightroom and Photoshop presets of my style. Each preset was tediously made (I mean it) and has shown pleasing results for quite some time now. These are my personal cinematic styles, and I am sharing them to you.
What's Inside
1. 01_BaseMatte
2. 02_ Emerald
3. 03_Emerald+
4. 04_Manila
5. 05_Pasig
6. 06_Pasay
7. KxA
8. KxA_V
benj™ | Foundations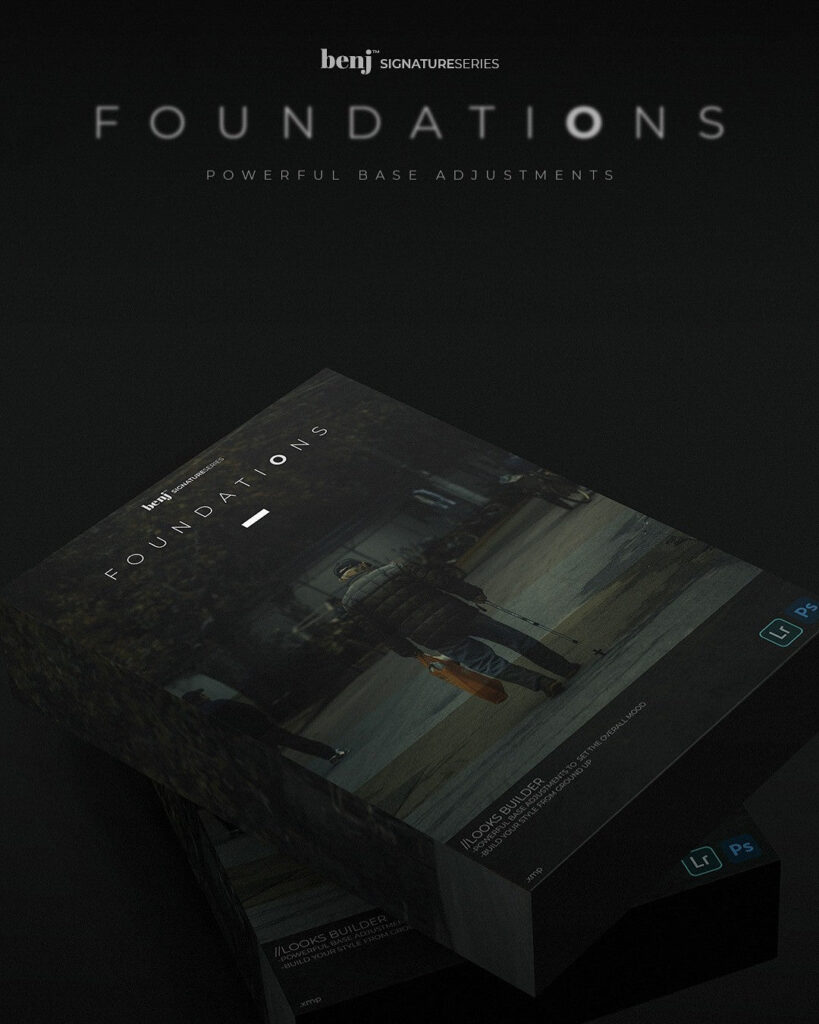 Foundations™ is a pack of powerful base adjustments that I use to set my base tones. It is designed to create a base look/mood to your an image. From there, tweaking to set your own style is as easy as adjusting a few sliders.
Why powerful? No matter how much you adjust the colors, if the tones don't adjust along with them, then the results may not be as pleasing. Try these tones adjustments that I've been using for all my edits.
What's Inside
Clean_01.xmp
Clean_02.xmp
Clean_03_Emerald_Base.xmp
Clean_04_Emerald_Basic.xmp