Carmen and ingo – Candi All in One Preset Pack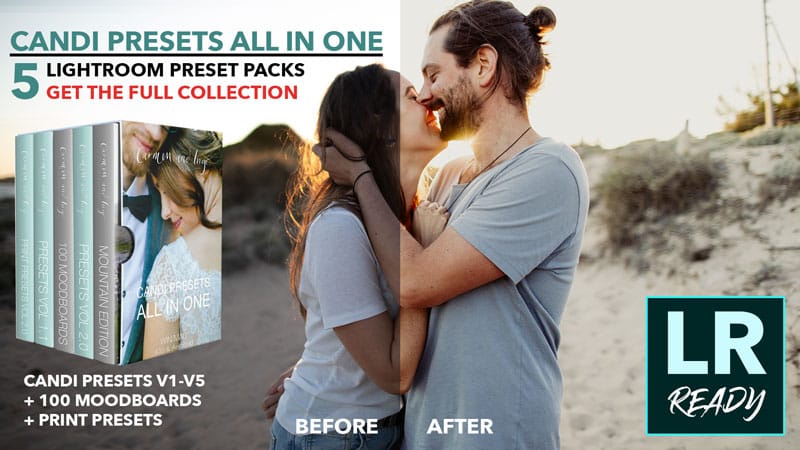 The CANDI presets are Lightroom and Photoshop presets to make your workflow as well as your image editing much easier!
With this ALL IN ONE Pack you get all currently available Candi Presets in an unbeatable combination offer.
Included are 5 development preset packs (V1, V2, V3, V4, V5) and 2 print templates (Print Presets, 100 Candi Moodboards)
All presets are also available for the Mobile application (Lightroom App) on iOS & Android devices.
Overall, the All-in-One Pack includes over 200 templates to help you consolidate your style and dramatically accelerate your workflow.
There are also 19 Toolbox presets to help you speed up recurring gestures.
Available for Lightroom and Photoshop, for Mac and Win.
Get the presets now and answer many of your outstanding questions:
How do I manage to create a consistent look?
How can I speed up my processing time?
How can I deliver my pictures faster?
How do I create an exciting look for my pictures?
How do I get more time for family & hobbies without neglecting my work?
How can I quickly provide preview collages for my clients?
FROM:Carmen and ingo