INDIA EARL – Customizable Contract Set
Include Photography and Videography CONTRACT SETS.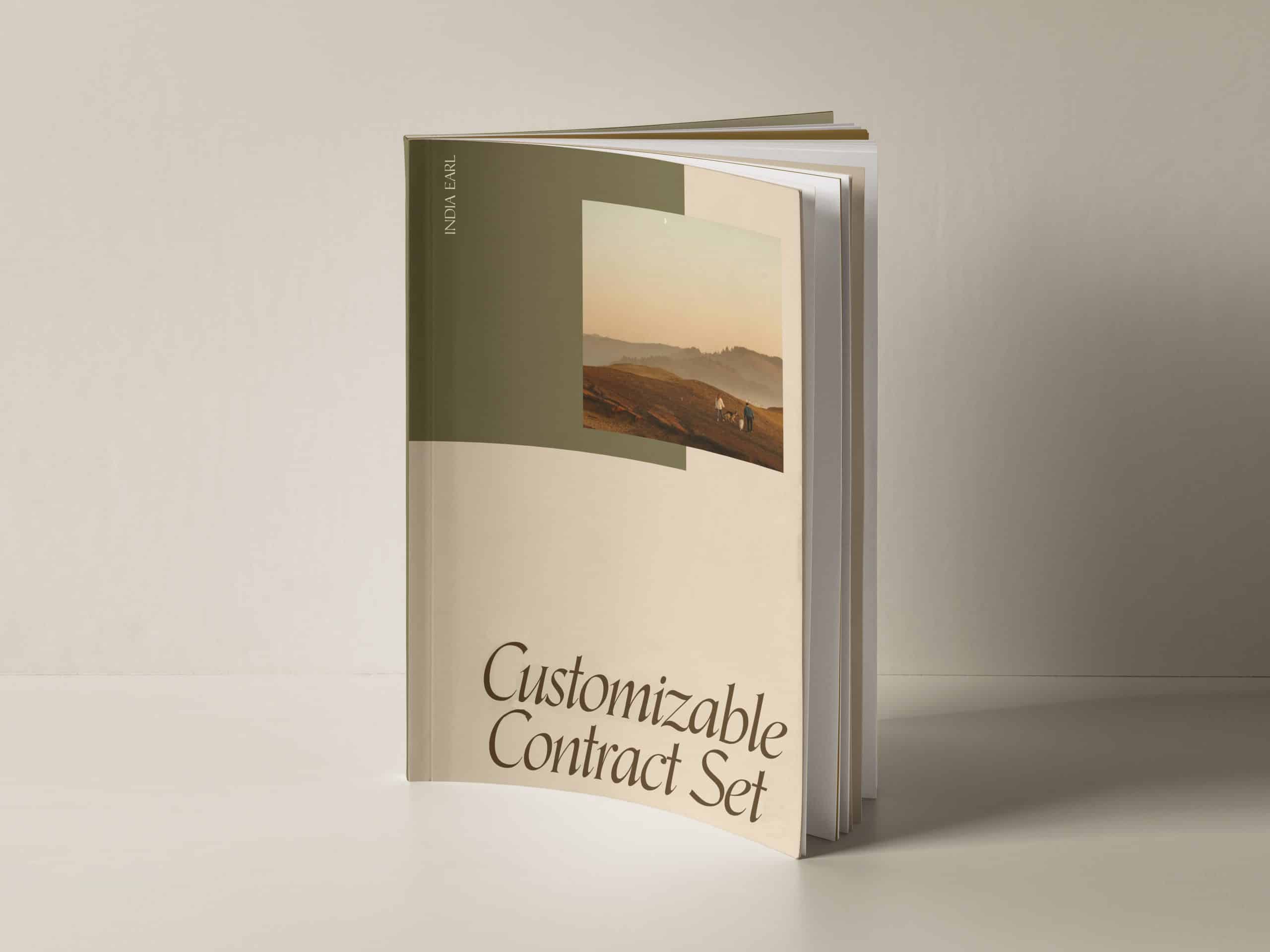 About This Product
The set includes a Wedding Contract Template and a Session Contract Template that can apply to couples, families, newborns, portraits, children, etc. The contracts are provided in both a Microsoft Word document as well as a Pages document.
Lawyers typically range between $250-$1000 per hour to write contracts, meaning this will save you hundreds to thousands of dollars! You need to make sure you're always protected in advance before you regret it.
WHAT'S INCLUDED
— details pertaining to wedding/session and client
— non-refundable retainer, payment schedule and requirements
— late fees, completion schedule
— details sent in advance requirement
— rescheduling and cancellation of wedding or shoot date
— late arrivals
— defined photographic materials and services included
— artist right of discretion for images
— printing rights, client use of images
— exclusive photographer clause
— copyright and reproductions (customize this whether you sell digitals, prints, etc)
— client method of portraying and sharing images
— photographer social media usage, safe working environment
— capturing desired photographs
— cooperation of clients and guests, failure to perform
— right to bring photography assistant at discretion
— standard price list subject to change
— injury protection, modification requirements
— booking confirmation
15% OF YOUR PURCHASE
15% of your purchase will be donated to The Best Friends Animal Society to help end the killing in America's animal shelters and ending pet homelessness. By working together, no matter how big or small the efforts, we can save them all.
IMPORTANT NOTE
India Earl Photography will not be held responsible or accountable for any legal activity to come of this. Buyer assumes all legal responsibility. Any modifications to existing provisions or added provisions should be legally reviewed to ensure reliability and legality. It is recommended to add any provisions and/or clauses specific to your location (city, state, country, Providence, etc) required to protect you.
About India Earl
I'm an artist based in Salt Lake City, Utah. I've been photographing connection for the past 8 years and I can't imagine my life any other way. I love my people, the earth underneath my feet, the animals I get to spoil, and creating meaningful images for those I love..
FROM: INDIA EARL EDUCATION