Jessica G. Photography – Wicker Lightroom Presets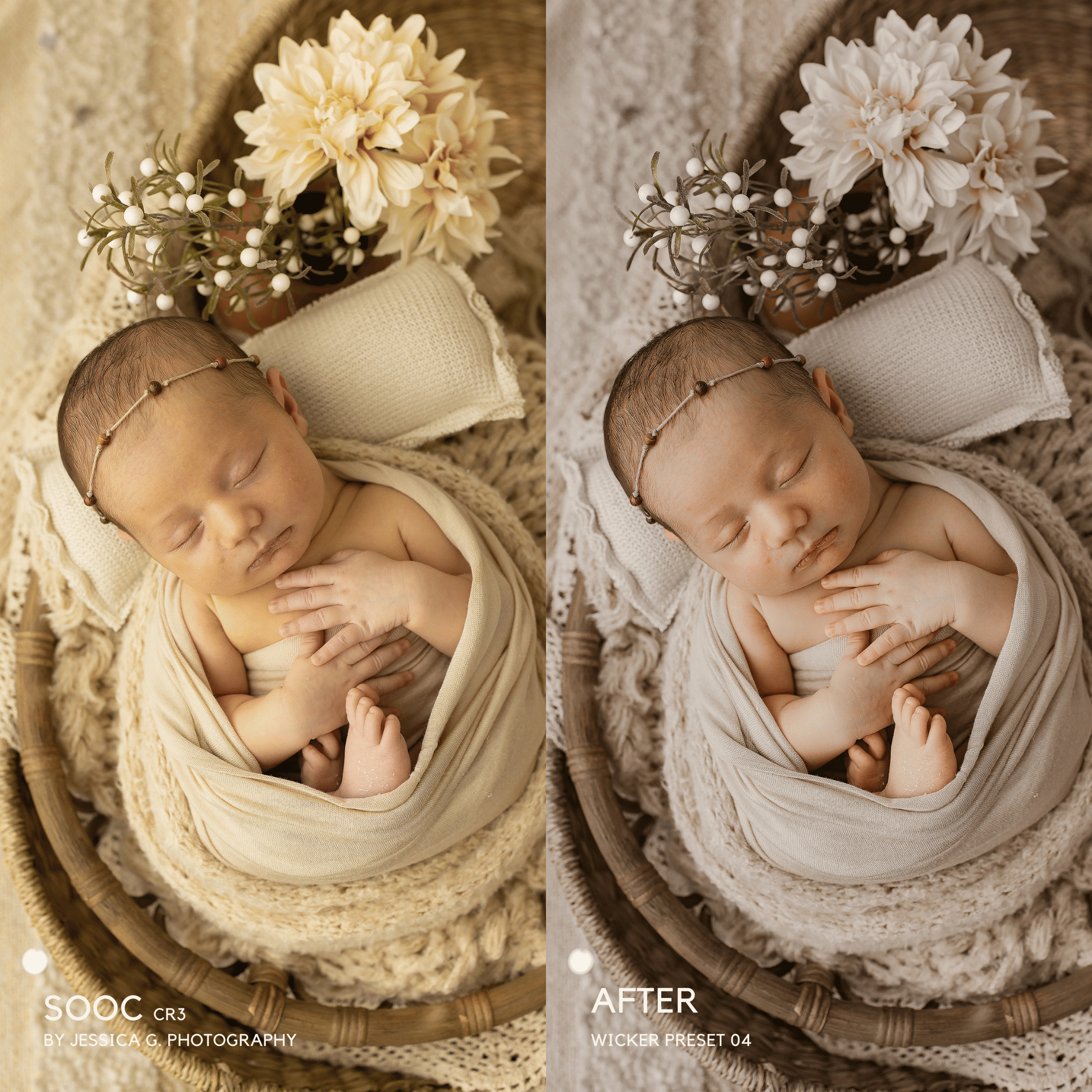 Lightroom Presets for Newborn Photography – The NEW Wicker Lightroom Presets Collection are created for LED faux window lighting, while they also work for natural light & studio lighting but I highly recommend testing to make sure.
Beautiful cream & brown tones with a soft natural style. The collection includes 45 Lightroom presets for Photographers and were created by Jessica G. Photography.
Included:
45 Lightroom Presets
FROM: Jessica G