Beba Vowels – The Styled Shoot Guide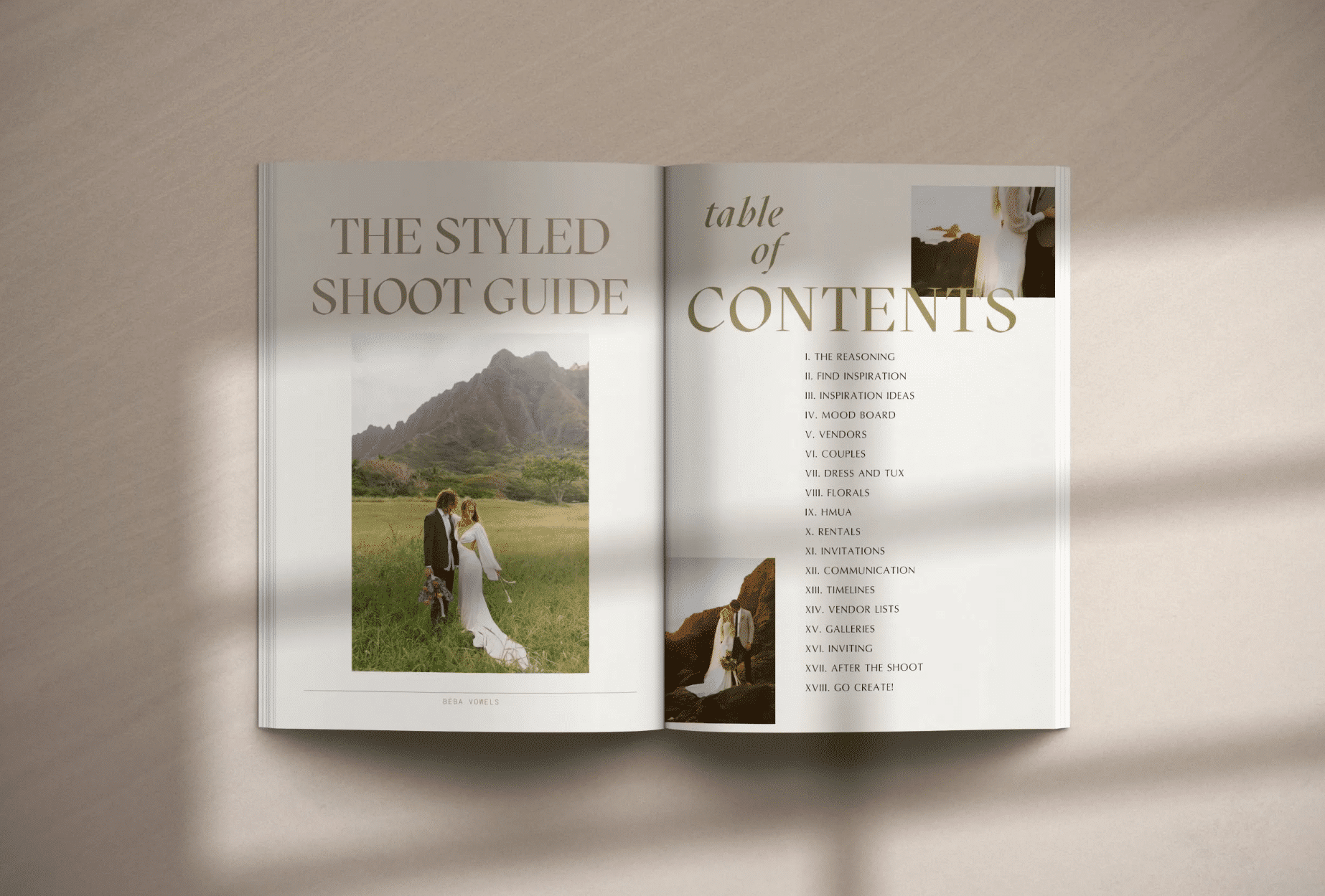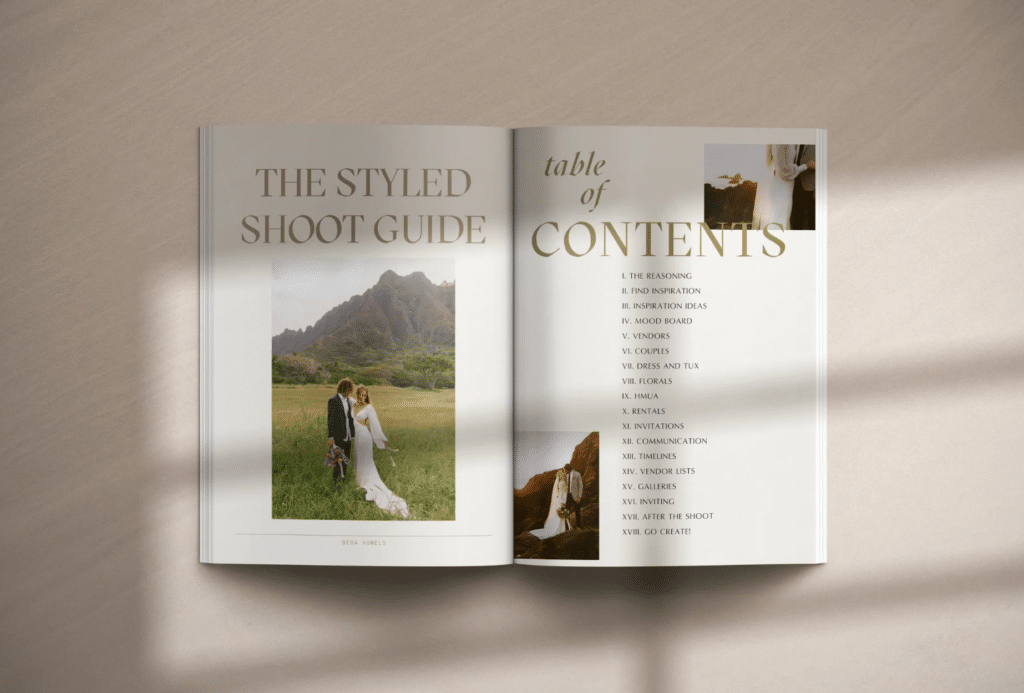 Are you booking what you want to be booking? Do you feel like sometimes you run out of content to post but don't have bookings coming up? Are you posting content you absolutely love? The content that you are posting, is that what you are wanting to book more of?? If any of these questions ring a bell to you, this guide can benefit you. Styled shoots are an amazing way to diversify your portfolio and generate a ton of income for your business! I have been setting up styled shoots since the beginning and planning them is definitely a top favorite thing to do in my business.
WHAT'S INCLUDED
This 32 paged guide is PACKED with information on how to set up your OWN styled shoot. All from how to communicate with vendors, to creating timelines, to what should be expected even after the shoot is concluded! There is 1 PDF included in this.
THE CREATOR
For the first product on the Roamers site, it was created by me, Beba Vowels. I created this about a year ago after consistently getting asked about how I put together retreats, content days, etc. So excited for you guys to get your hands on this!
FREQUENTLY ASKED
Is this refundable? No, all sales are final! If you have any further questions, feel free to email us! Can you help us with anything after? Maybe! Reach out or post in the facebook group 🙂
WHO IT IS FOR
This guide is for anyone and everyone that is wanting to set up a styled shoot! Included is actionable tools for you to utilize & put into motion right away! This is a digital product, so once you have it downloaded, you have it forever.
FROM:Beba Vowels