Lookslikefilm – Wedding Photography Guide – Adventure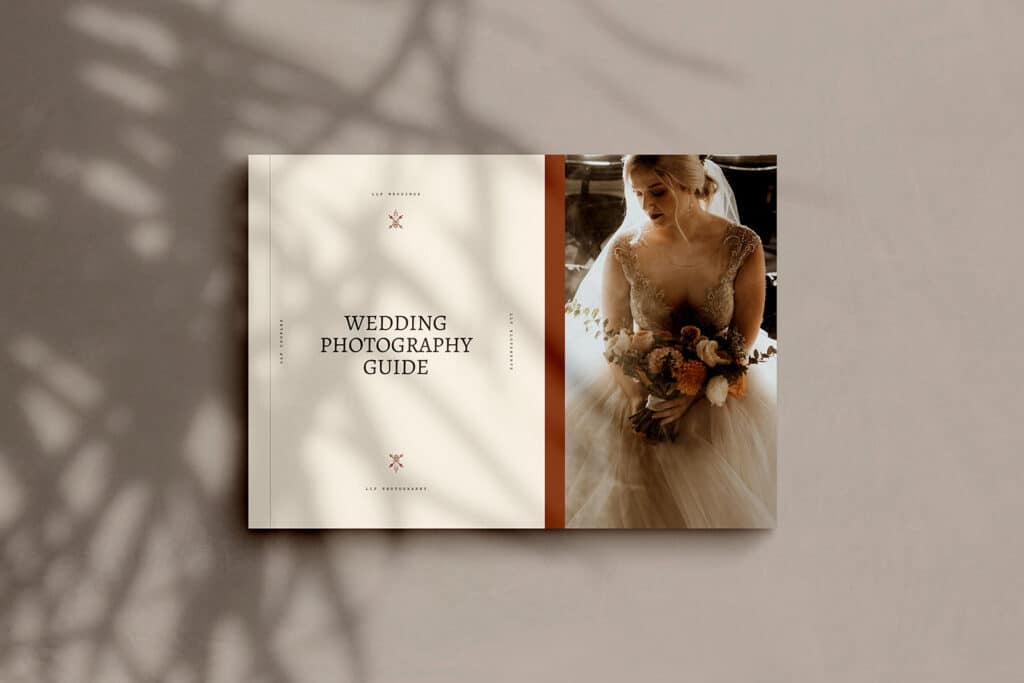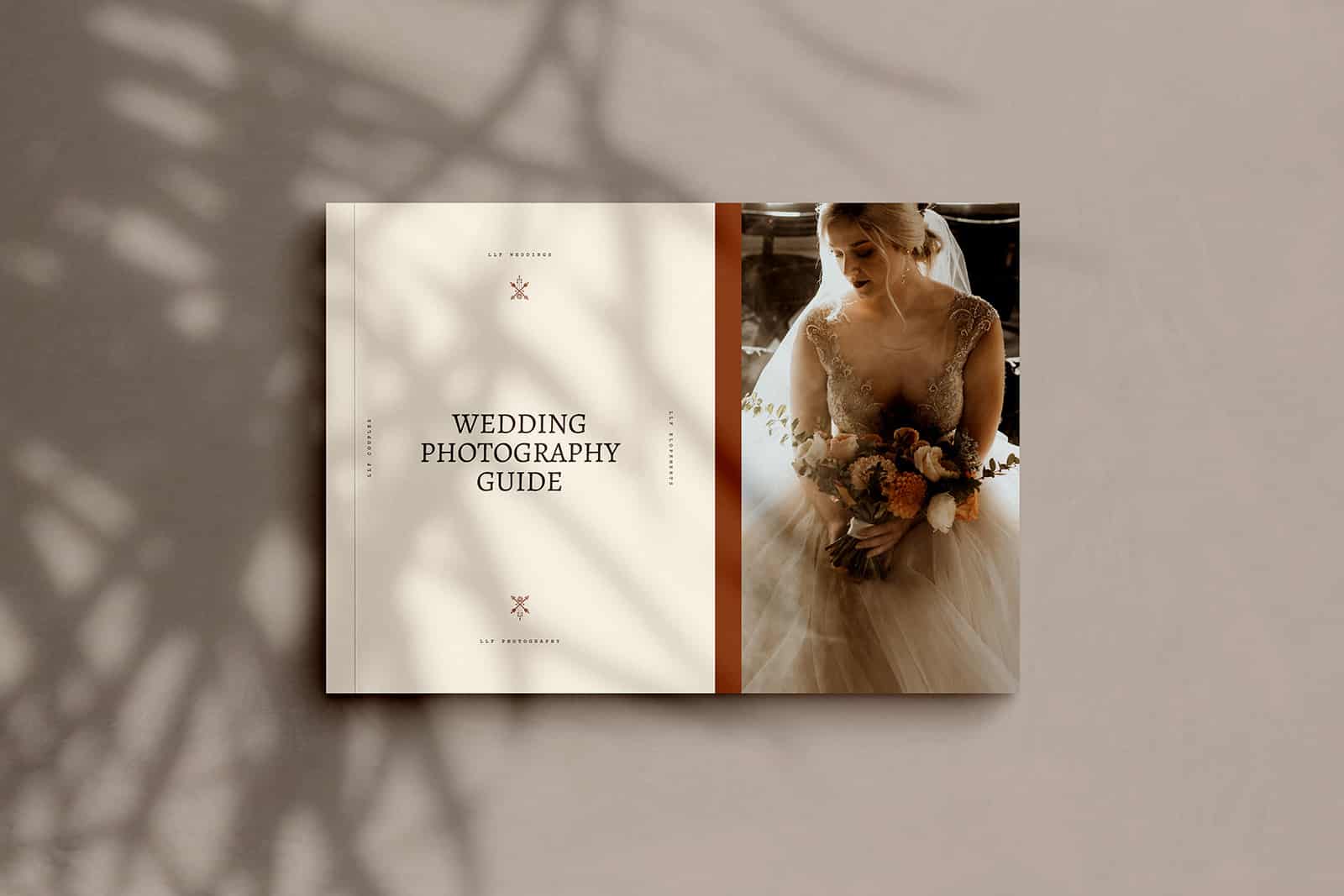 This beautifully formatted guide is designed for you to send out to clients who have just booked you for their big day.Master your client experience and make sure your couples feel cared for. The aesthetic of this template is perfect for Adventure and destination photographers.It's purposefully designed to fill your readers with a sense of wanderlust and get them excited for their journey with you!
1. PRODUCT DESCRIPTION
As photographers, we wear so many hats in our businesses. We're not only in charge of creating beautiful images – but delivering equally great client experiences. And that can be really overwhelming within your business.
That's why we've designed these guides – to help you make sure your couples feel cared for and supported in their journey with you.
Imagine delivering them a beautiful customized pdf on everything from what their package with you includes, to timeline advice, albums and prints, group photos and everything else.
You will receive a Figma Template file, pre-filled with copy and information, and placeholders for you to add your images, for a stunning modern aesthetic guide to send to your clients.
We've also included a walk-through on how to easily edit and update this template to make it yours, using Figma. If you can use any of the Adobe suite programmes, you'll find Figma even easier!
2. WHAT'S INSIDE
The 20 Pages include:
Welcome page
Table of contents
Introduction page
Contact page
Service page (overview of what they've booked)
Inspirational quotes alongside full size images
Testimonials
FAQ page
Your ideal timeline page
Group photographs page
Who's who page
Posing
Advice on going technology-free
Planning for weather
Learning about light & Portraits
Accessing the gallery on delivery
Albums & prints
Thank you page
3. HOW IT WORKS
We have created this template in Figma, a free and easy-to-use open source design software. Included in the download is a simple tutorial on updating and changing your template to suit your business.
Our templates include copy written in for you. Still, we encourage you to replace this with your own personality and business practices specific to you, of course!
4. FAQ
Does the guide include a copy that I can use for our photography business?
Yes! This guide includes a fully-written copy by Wedding Photographer Nisha Ravji (www.nisharavji.com). If you are struggling to write an own text, you can totally use the copy that Nisha wrote.
Does the guide include the images shown on the product page?
No, the purchased file does not include the images shown on the guide's product page. The file includes placeholders, where you can place your own photography work.
What program do I need to edit the guide?
The download will include a Figma file, so it is mandatory to use Figma to edit the guide. Figma is a web-based program, which you can easily access through Safari, Chrome, or any other browser. You will need to download the app to your device to initially import the provided Figma file. After importing it into your app on your device, you can work inside your browser and won't need the app any longer.
Figma is a free software to use and similar to Adobe products.
Start working with Figma here: https://www.figma.com/
I purchased the guide, but didn't receive any details about the download – what now?
No worries – we will help you for sure!
Sometimes our automated emails land in the junk folder. Please make sure to look out for our email there as well.
You can also reach out to us for support via email at any time: [email protected]
Please note: We are based in Germany. Due to different timezone, we may not reply immediately.
I'm having a hard time editing the guide with Figma. Can you help?
Figma is really an amazing program and easy to use.
We also created a tutorial video that describes how to work with Figma and will definitely help you. The video is part of the downloadable content you get.
However, if you feel frustrated or have questions, you can contact us via email for guidance.
Reach out to: [email protected]
I worked a bit with the guide and don't like it. Can I get a refund?
We and our creatives put a lot of effort into creating our products to give great value and satisfy the photography community.
Unfortunately, we cannot give you a refund. This product is a digital and downloadable item, so all sales are final, and you can issue no refund. Please read our Terms & Conditions carefully before purchasing our products. You will be required to checkmark our Terms & Conditions to be able to purchase this product.
FROM: Lookslikefilm