A Wandering Tribe – The Drifter Collection Lightroom Presets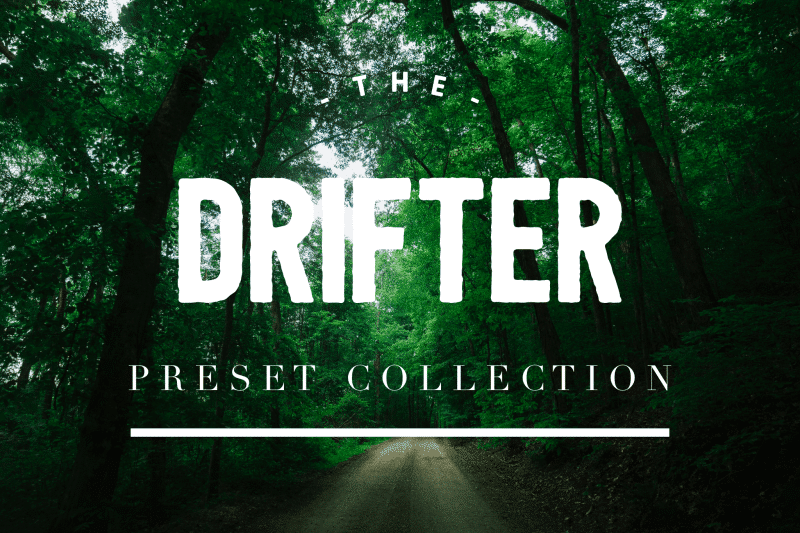 Inspired by vibrant colors and styles of shooting, our Drifter Collection has been designed to really highlight Your images colors and dynamic range. Our Drifter Collection brings out the most vibrant colors in all of your images while still maintaining realistic and great skin tones.
Our Drifter Collection comes with 9 core Presets and different variations of each, giving you a total of 17 Amazingly different looks!! All of this along with our classic 4 workflow presets: Add Grain, Remove Grain, Add Sharpening and Remove Sharpening.
Presets are digital download products that are compatible with current version of Adobe Photoshop ACR and Adobe Lightroom. Due to the nature of Downloadable products, all sales are final. Please read F.A.Q question on shop page for further inquiries or before purchasing.
Giving you all the great vibrant tones you will love using Drifter on all your sunset and portrait photos. Make all the colors in your image pop while preserving gorgeous skin tones. With minimal tweaking, all you need to do is work the white balance and the basic exposure panel, our Drifter Collection is perfect for anyone from beginners to professional Photographers. These will be the only Presets you will need for a long time. Speed up your workflow with this incredible Preset Pack, we hope you enjoy our amazing Drifter Preset Collection.
FROM:A Wandering Tribe