Daniel Battersby – The Forest Series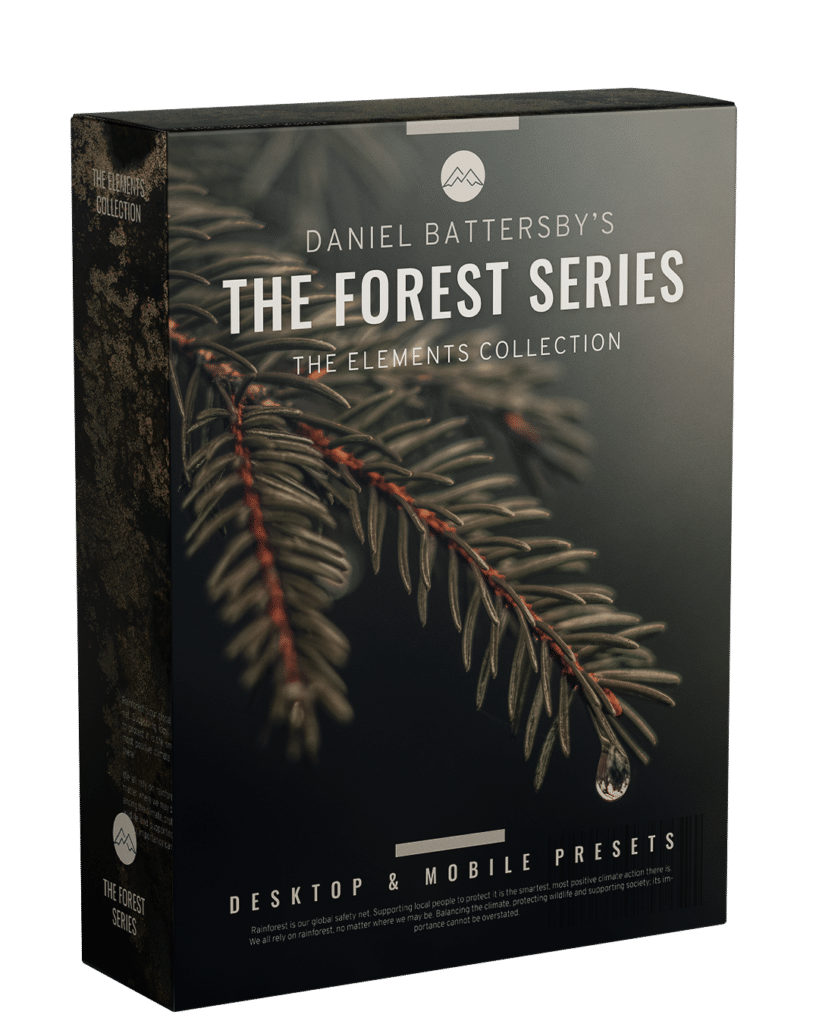 The Forest Series is the first of Daniel's premium Lightroom preset collection, The Elements Collection, that contains 13 Lightroom Presets available for Desktop & Mobile focusing on cinematic tones with muted greens and desaturated silvered blues based on famous forests of the world. The Forest preset series is Daniel's own presets that he personally uses to achieve his unique aesthetic. Daniel has developed his presets to be used as a base. He believes that no two photos are the same, so the edit should not be the same either.
I have also included my signature Toolkit which contains 30 tools. Daniel has built these presets to help improve your editing workflow, achieve his unique colour aesthetic, and speed up post-processing, all the while maintaining a masterfully clean appeal to your images.
FROM: Daniel Battersby