The Ember Series – Daniel Battersby
THE EMBER SERIES
The Ember Series is the 3rd instalment of Daniel's preset collection, The Elements Collection which contains 15 Lightroom Presets, 25 Tools, a comprehensive User Guide available for Desktop focusing on a rugged, muted, moody aesthetic. These presets were inspired by different aspects of our Earth's volcanoes as an homage to our most molten of elements and designed to tailor your photo editing to Daniel's own unique style.
These presets will help you achieve his colour palette and will also allow you to tailor your editing to a multitude of different photos using his tools built to improve your workflow. The toolkit includes quick one-click adjustments for Daniel's signature grain, dynamics, and colour grading.
The Ember Series is a tribute to the volcanoes of our planet. Volcanoes have a significant role in creating new lands and as part of the natural cycles, they are also responsible for providing our planet with geothermal energy. Volcanic rock is highly fertile and lays the groundwork for new lands to flourish also aiding farmers in increasing their crop yield. Renewable energy, organic natural food sources, and conservation of land are absolutely critical issues that are afflicting our planet today. The sustainability of our planet is certainly paramount, but the fact of the matter is that it simply is not enough on its own. The Ember Series represents a new world, a new beginning, and the strength of humanity to persevere. We need to learn to be more kind to the Earth, she is delicate and deserving of our care more with each passing day.
I am donating 10% of the proceeds to 1% for the Planet – an initiative that is working to put people and the planet before profit partnering with other great initiatives such as One Tree Planted. To find out more about 1% for the Planet and their recent initiatives, please visit their website here. To learn more about One Tree Planted and to plant your own tree, get involved here.
I have meticulously designed 15 professional presets and 25 tools to enhance your editing experience and speed up your workflow available in .XMP & .DNG formats. These are the presets I use when editing my own images, each of which is designed for a particular aesthetic that works on a multitude of photographs. The accompanying toolkit is tailored to provide quick one-click adjustments that are effective at fine-tuning and customizing your edits providing useful to finesse your photographs.
The Ember Series is the 3rd instalment of Daniel's preset collection, The Elements Collection which contains 15 Lightroom Presets, 25 Tools, and a comprehensive User Guide available for Desktop focusing on a rugged, muted, moody aesthetic. These presets were inspired by different aspects of our Earth's volcanoes as an homage to our most molten of elements and designed to tailor your photo editing to Daniel's own unique style.
COTOPAXI
Cotopaxi is a great preset for muted forest greens, deep brown hues, and a warm glow. Much like the volcano as it is surrounded by grass fields, this preset is reminiscent of the surrounding environment.
ETNA
In honour of this mighty volcano's eruptive behaviour, I built Etna as an ode to steel blues. I kept bright golden skin tones to match the fireworks display Etna is known for.
ETNA +
Etna + is but a warmer version of Etna and for good reason. You see, Etna has two craters, so needless to say, this volcano was deserving of two presets. I have paid close attention to those golden skin tones once again while keeping a dark undertone to the overall image.
EYJAFJALLAJÖKULL
Eyjafjallajökull is sporting a heavily desaturated colour palette in an effort to bring out moody aqua's that you can find in this ice range's crevasses. This preset focuses heavily on ice-capped glaciers often hiding a volcano below, an underdog so to speak and everybody loves a good underdog story.
GRÍMSVÖTN
I designed Grímsvötn as a more true-to-colour and vibrant preset which works very well with drone photography while still attaining colour matching attributes to my usual palette. I most often use this preset when I want to retain colours while flattening the image.
KELIMUTU
As an ode to Kelimutu, I have built this preset with an aqua push to the highlights while maintaining a deep blue to the sky and vibrant colours. It slightly darkens the image so it works quite well with images that are slightly overexposed. Drop the exposure slider for an ominous appeal.
KRAKATOA
The sheer power of Krakatoa is what sparked the design of this preset bringing attention to golden hues and brightening yellows. It's heavily desaturated but keeps a slight green undertone to the shadows as an homage to one of the world's most renowned volcanoes.
KRAKATOA +
Krakatoa + is the sister preset to Krakatoa and is a warmer version behaving similar to that of Etna & Etna +. A warmer version makes it quick and easy to achieve a similar style but for those images that require a white balance boost.
MAUNA LOA
I designed Mauna Loa with a rich vibrancy to the greens, orange, and yellow hues that Hawaii is famous for. This preset is really great for a heavier contrast different from my usual muted and flat styling adding variety and versatility to this series. The shadows are deep and the highlights are bright & golden.
MAYON
I designed Mayon to reflect the overall landscape of the Philippines – beauty at every angle, tropical & serene, yet mighty and powerful. Mayon was built as an all-purpose preset from portraits to products and of course, landscapes.
PELÉE
I designed Pelée to mirror the natural and vibrant colours found in Martinique. Considering it's an island in the Caribbean, the entire geographical area is blessed with a rich, tropical atmosphere showcasing luscious forest greens and a crazy amount of sun-kissed blue skies. I wanted Pelée to capture that in its essence as a versatile preset capable of many forms.
ST. HELENS
Mount Saint Helens is an astronomically powerful volcano with one of the most famous North American eruptions in modern history dating back to 1980. This preset works to create deep blues and works well at creating a vintage vibe.
TAMBORA
Tambora is an excellent preset that is designed to achieve a muted teal & orange look; however, I have designed it to preserve yellow hues. I find with a lot of teal & orange presets, they calibrate yellow hues to orange which loses control over yellows you might find in sunlit photos or blonde hair like this photo of my wife!
VESUVIUS
Vesuvius was designed to keep Black & White (B&W) images alive. B&W imagery spearheaded modern-day photography, is the foundations of processing in the pre-digital era, and is truly a classic aesthetic. It's underrated, to say the least, and so I think it's important to keep a piece of film photography going and take it with us as we learn to adapt in the world of digital artwork.
THE USER GUIDE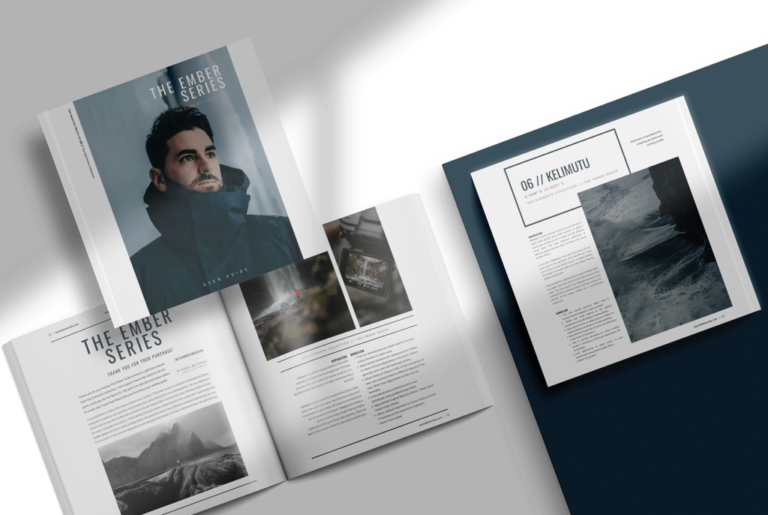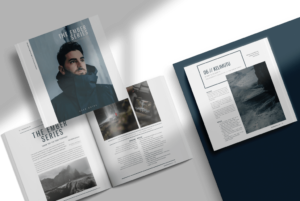 Included with my presets is a comprehensive PDF User Guide that discusses the inspiration behind each preset as well as a step-by-step process of my editing workflow. My workflow includes which tools, HSL sliders, and colour grading techniques I typically use when editing images.
I also explain which types of images they typically work well for and how to edit for different exposures to get the most out of The Ember Series! Laslty, I've included an overview of how to use different filters including gradient, radial, and the new AI filters now included in Lightroom Classic & Lightroom CC.
FAQ
WHAT ARE LIGHTROOM PRESETS?
LIGHTROOM PRESETS ARE MADE USING ADOBE LIGHTROOM CLASSIC OR CREATIVE CLOUD (CC). WITHIN LIGHTROOM AND PHOTOSHOP, THERE ARE PARAMETERS THAT CAN BE ADJUSTED FOR COLOUR GRADING, LIGHTING, WHITE BALANCE, AND MORE! PRESETS ARE THE EXACT PARAMETERS THAT I HAVE SET AND PERSONALLY USE WHEN EDITING A PHOTO OR POST-PROCESSING AN IMAGE TO ACHIEVE MY OWN PERSONAL AESTHETIC.
WHO CAN USE YOUR LIGHTROOM PRESETS?
BEGINNER'S OR PROFESSIONALS ALIKE CAN USE MY PRESETS! THE BEAUTY OF THEM IS THAT I HAVE DEVELOPED THEM IN SUCH A WAY THAT YOU CAN USE THEM TO ENHANCE YOUR EDITING WORKFLOW, LEARN MY GRADING AND LIGHTING TECHNIQUES, AND TWEAK THEM AS YOU PLEASE TO ACHIEVE YOUR DESIRED LOOK.
I CREATED THESE WITH ANY SKILL LEVEL IN MIND MAKING THEM EASY TO USE FOR BEGINNER'S, BUT ALSO COMPREHENSIVE ENOUGH FOR EXPERT PHOTOGRAPHER'S LOOKING TO IMPROVE THEIR PHOTO-EDITING GAME.
I'VE PURCHASED YOUR PRESETS, NOW WHAT?
YOU WILL RECEIVE A DIGITAL DOWNLOAD FILE SENT TO YOUR EMAIL CONTAINING THE EMBER SERIES PRESETS INCLUSIVE OF A TOOLKIT IN A .XMP FILE FORMAT AS WELL AS THE COMPREHENSIVE USER GUIDE.
ONCE YOUR PRESETS ARE INSTALLED INTO LIGHTROOM, YOU WILL THEN BE ABLE TO EDIT YOUR PHOTOS USING MY OWN PERSONAL PRESETS!
ARE THESE AVAILABLE FOR DESKTOP & MOBILE?
I HAVE OPTIMIZED THE EMBER SERIES FOR DESKTOP USE AND AS SUCH, THEY HAVE NOT BEEN DESIGNED TO WORK EFFECTIVELY WITH MOBILE PHOTOS.
HOWEVER, THEY ARE STILL USEABLE ON MOBILE DEVICES. WITH LIGHTROOM CC, YOU ARE ABLE TO UPLOAD YOUR PRESETS WHICH WILL SYNC TO YOUR ADOBE CLOUD WHICH WILL ALLOW YOU THE ABILITY TO UTILIZE THE EMBER SERIES OFF OF OTHER DEVICES SUCH AS TABLETS AND MOBILE SMART PHONES.
FOR OPTIMAL EFFICIENCY, I HAVE CREATED A TOOLKIT AND A COMPREHENSIVE USER GUIDE TO ALLOW FOR A FASTER WORKFLOW FOR QUICK SHORTCUTS TO ADD STYLIZATIONS TO YOUR EDITS.
THE EMBER SERIES WILL HAVE A TOOLKIT INCLUDED WITH STACKABLE FEATURES SUCH AS MY SIGNATURE GRAIN, COLOUR GRADING, AND DYNAMICS TO NAME A FEW. THERE ARE ALSO OTHER TOOLS TO ASSIST WITH LENS CORRECTIONS, BALANCING TEMPERATURE, AND AUTO TRANSFORMATIONS.
DUE TO THE NATURE OF DIGITAL DOWNLOADS, ALL SALES ARE FINAL.
I DO NOT OFFER REFUNDS OR EXCHANGES.
SHOULD YOU HAVE ANY QUESTIONS REGARDING YOUR PURCHASE, PLEASE DO NOT HESITATE TO FILL OUT MY CONTACT FORM BELOW AND I WILL BE HAPPY TO HELP YOU TO THE BEST OF MY ABILITY.
FROM: Daniel Battersby