The Dubsado for Dummies: A Genius Guide for Efficient Set Up is officially live and ready for you!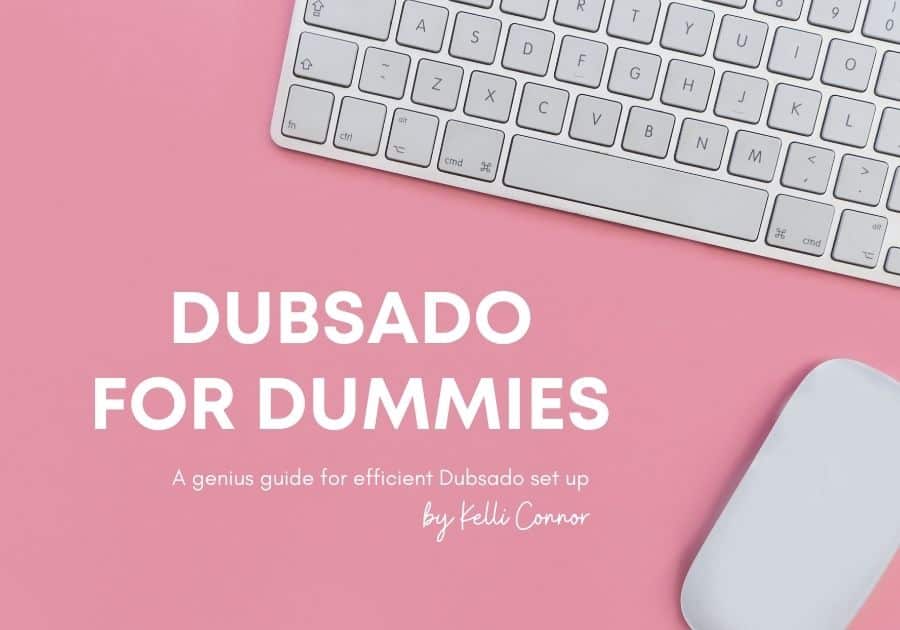 This course is a BEAST, but it is created in a way for you to get your Dubsado set up and usable in just a matter of minutes.
These 18 videos are intended to give you the most useful information in the fastest way possible, with zero fluff. I educate you on 100% of the features and functions of Dubsado that I personally use. I teach you my time saving tips and tricks so that you can get rolling right away.
I also teach you some of my trade secrets on some functionality of the program that you may not have thought to use!
The 18 videos include:
How to set up an Inquiry Workflow
How to create a Lead Capture Form and install it in your website
How to Organize Jobs and Leads
Creating Packages, Session Fees, Discounts, ETC
How to create and use questionnaires and proposals
How to create Contracts and Sub-Contracts
How to create and use your Booked Client Workflow
How to create and use Canned Email Responses
How to Remove, Force, and Edit active workflows
How to use Lead Capture Forms for Model Calls
How to use Lead Capture Forms for Sales & Promos
How I use Square for Payment Plans and how to integrate in Dubsado (Bonus Content)
A breakdown of the Client Interface and how to best utilize
Advanced info on using Proposals
How to edit and use the Client Portal
This video does NOT include the CRM Workflow Guide, but you 100% will thank me for having both! You can get the CRM Workflow Guide here first: https://kelliconnor.podia.com/full-crm-workflow
I also highly recommend having the Pre Session Payment Plan Guide as well, so you can get that set up and going too! Get that guide here: https://kelliconnor.podia.com/pre-session-payment-plan-guide
Don't forget to join our Spin-Off Group once you purchase so we can help each other! You'll just need your order number for access. Dubsado for Dummies
FROM: Kelli Marie Connor