Kelli Marie Connor – Full Client Workflow – Automate Your CRM from Inquiry to Delivery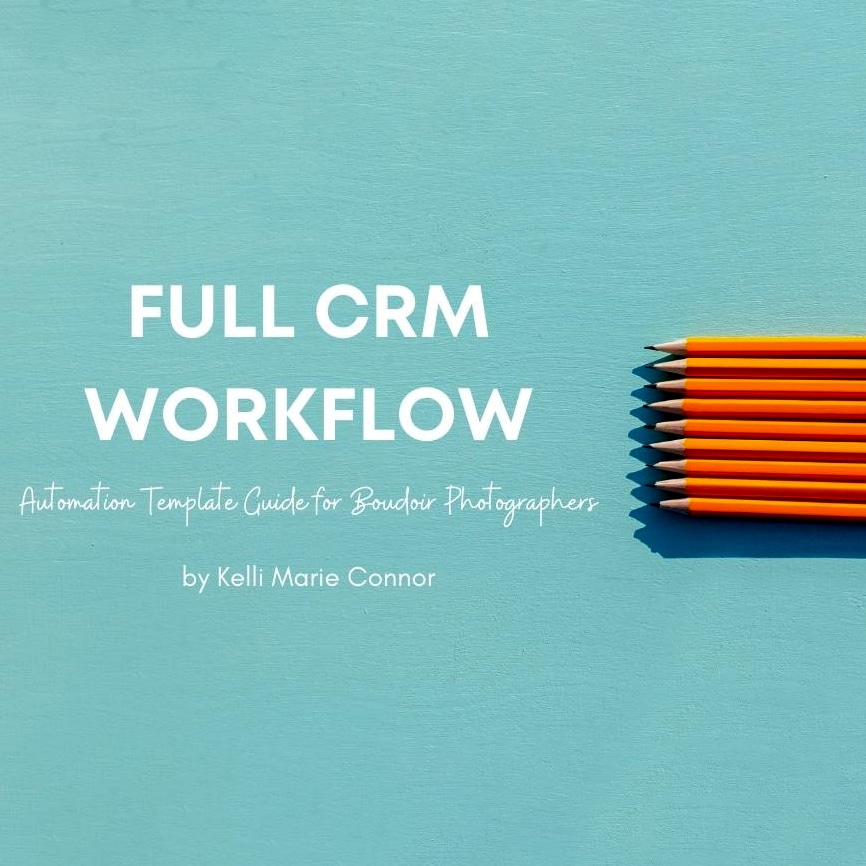 2017 was the year I really got busy, and really struggled to stay on top of working with inquiries and working with my clients who had already booked. I did 125 clients that year, with no support staff or CRM system, and it was an honest disaster. I said, enough is enough, and I decided to begin automating everything as much as I could. The first step was to automate my leads, so that everyone had to contact me the same way, so that everyone was in one neat little folder. And, I wanted the system to send the emails for me, because I am not an administrative assistant I AM A PHOTOGRAPHER and my job is to create images for clients, not send them emails.
Now every step of my client process is automated and structured, from inquiry all the way to product delivery. And now yours can be too!
This Full Client Workflow for your CRM will take you through the entire process, and includes all of the emails, guides, forms and templates you will need to create a consistent, clean experience for your clients, while saving yourself a load of time and headaches.
This workflow can be used in any CRM. The content can also be used manually, if you prefer to go old school.
Please review the bundled contents below to see what is included in each bundle. Please note that this Full Client CRM Workflow does NOT include the Contracts, Referral Program, or the Pre-Session Payment Plan guide. Only what is listed below is included.
This guide also has a spin-off group where we can work together on these topics as they're very specific and not always things you want to post about publicly in other groups.
I always like to mention that all spin-off groups are a courtesy item, and should they ever be discontinued or unmonitored by myself or my staff, it does not in any way devalue your purchase or entitle you to any kind of refund or compensation. I do not guarantee direct access to me via these groups as part of your purchase of any materials. They are simply a tool for us to help each other as a community, but are not correlated in any way to the price of this guide or its supplements.
All sales are final, no refunds or exchanges. Discounts will not be provided to those who purchased A La Carte Workflows and then decide to upgrade to the Full Workflow. Please review all items in detail before purchase.
FROM: Kelli Marie Connor