Hello Little Props Skinologie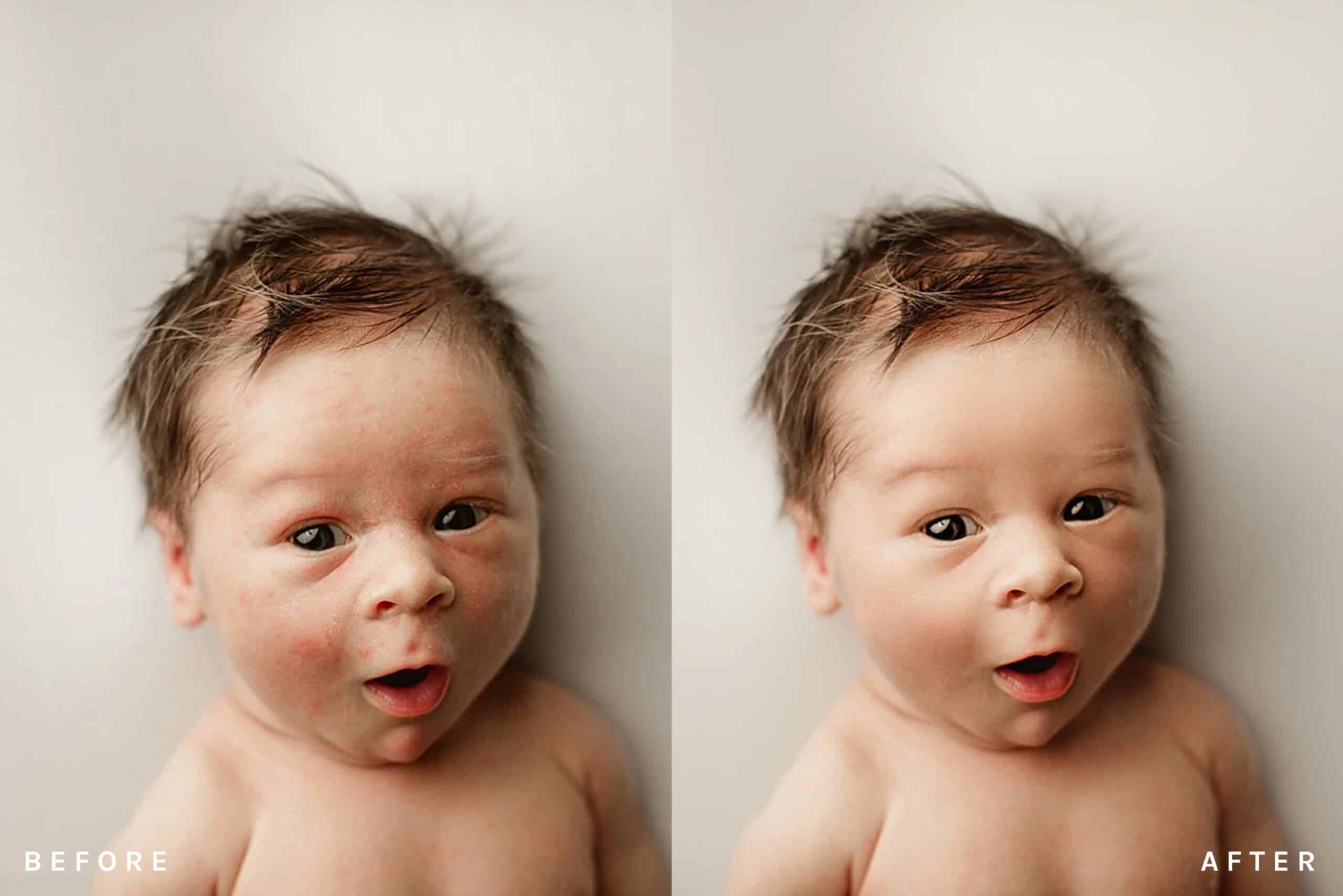 Skinologie is a newborn photography (and Senior Photographer) editing action set that helps to more quickly and easily edit tricky, bumpy skin (ie, skin with acne) and/or skin that you simply want to smooth beautifully in a hurry. New editors will love the ease of use, lazy editors will love the time savings and experienced editors will love the extra tool in their back pockets when that problem skin would otherwise mean spending hours cloning and patching. Sounds amazing doesn't it?
Skinologie does not have tools to address nuanced skin colors and is not designed to solve a wide array of skin color issues (Secret Sauce is what you want for that!). Skinologie's magic lies in the ability to help editors easily give skin a smooth overall look while retaining some texture.
Skinologie, however, is not literal magic. As with any and all photography editing tools, users will have to use their noggins to use it and make it work as desired, in their own style.
We do not guarantee Skinologie will remove all acne or undesired skin spots 100% in one swipe. It's designed to minimize the time needed to achieve smooth skin while retaining texture. Some cloning, patching, etc. may still be required. The more severe and the more in focus the acne is in the first place, the more challenging it will be to remove it. You may need to run the actions twice.
Extra note: Adobe is now suggesting 16gb of RAM to just run Photoshop. This action set is very large and may lag on systems with less RAM than that requirement.
Digital products are non-refundable and non-transferable.
Included:
Skinologie includes 2 main all-in-one skin texture fixing actions (normal and strong) plus 6 additional actions for making various adjustments as needed to create smooth looking skin while retaining some realistic texture.
NOT Included:
Instruction on how to use layer masks and basic photoshop skills are not included.
System Requirements:
This action set requires PS6 or newer. NOTE: This is a very complex action that may take longer than a very simple action to run, particularly on older computers or computers lacking free space.
To use this action set you should be proficient with the use of layers and layer masks in Photoshop. This product is not a substitute for learning how to use Photoshop and is a tool, not Photoshop education.
FROM:Hello Little Props