Hello Little Props – The Sorcery Sauce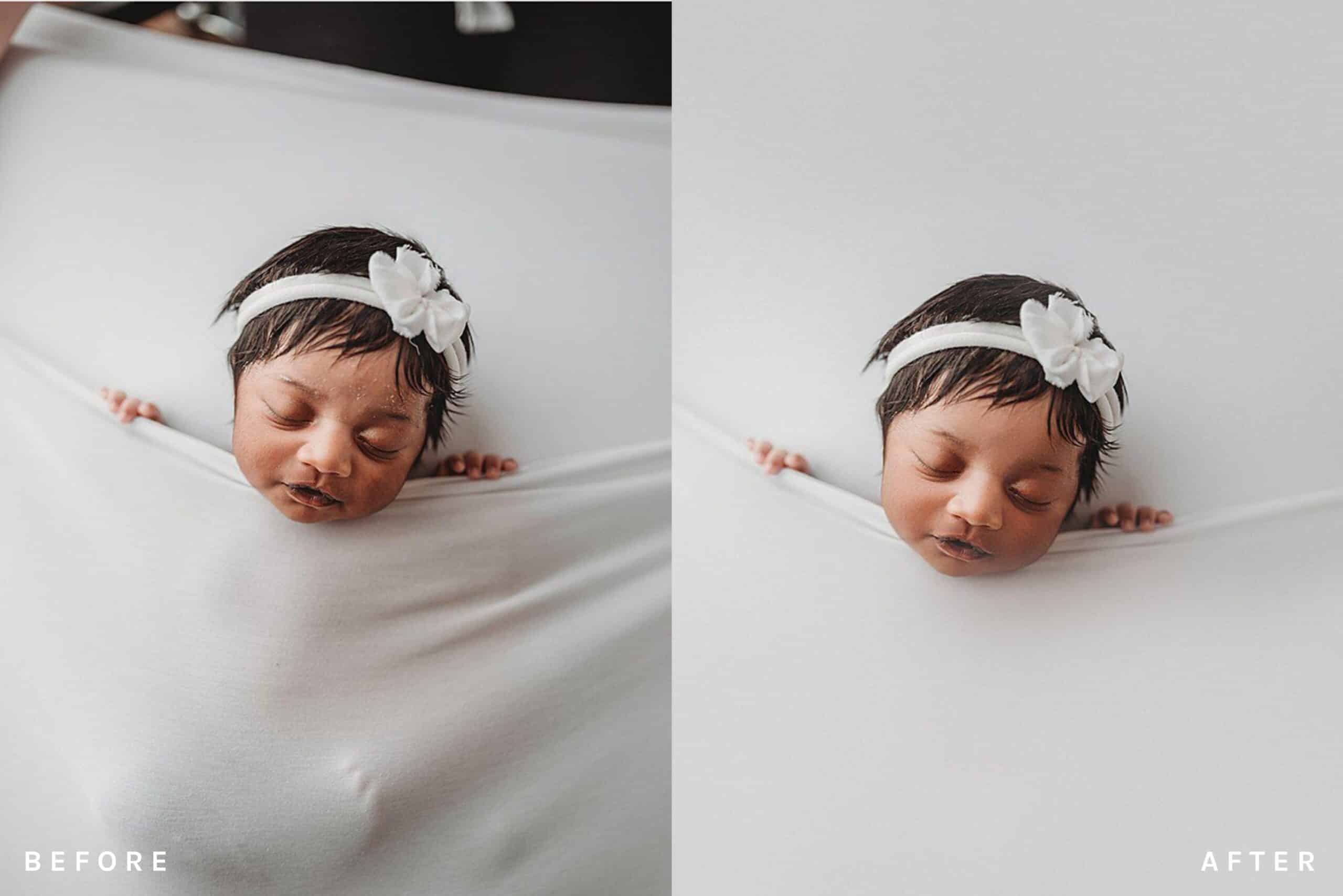 The Sorcery Sauce is an HLP Exclusive product and can only be purchased here at Hello Little Props. This is a Photoshop editing action set that helps to quickly and beautifully fix SOLID UNTEXTURED backgrounds and fabrics that have wrinkles or need to be extended in the image.
If you're the kind of photographer that loves seamless but hates the lumps, this is what you're looking for!
It is important that users be able to look critically at their own image and select the most appropriate action in the set to help solve that issue.
The Sorcery Sauce is ABSOLUTELY NOT designed to fix backgrounds with texture or scenery. It cannot fix issues that should have been taken care of during the session nor is it actual, literal magic. In some cases additional photoshop work WILL BE needed.
WE SUGGEST TURNING OFF ALL PHOTOSHOP AUTOMATIC UPDATES TO ENSURE THAT YOUR DIGITAL PRODUCTS CONTINUE TO WORK.
Please watch the videos included in this listing and notice the way the action works on SOLID backdrops with room around the subject for the action to work with.
NOTE: ALL Digital products are non-refundable and non-transferable (this means no sharing).
Required:
Photoshop 2018 (v19.1.4) or newer
To use this action set you should be proficient with the use of layers and layer masks in Photoshop. This product is not a substitute for learning how to use Photoshop and is a tool, not Photoshop education.
Included:
14 actions for fixing solid/smooth backgrounds, whites ("bleach"), texture, banding and file saving. It does NOT do any overall color toning of your images.
FROM:Hello Little Props