GPresets – Photobug Presets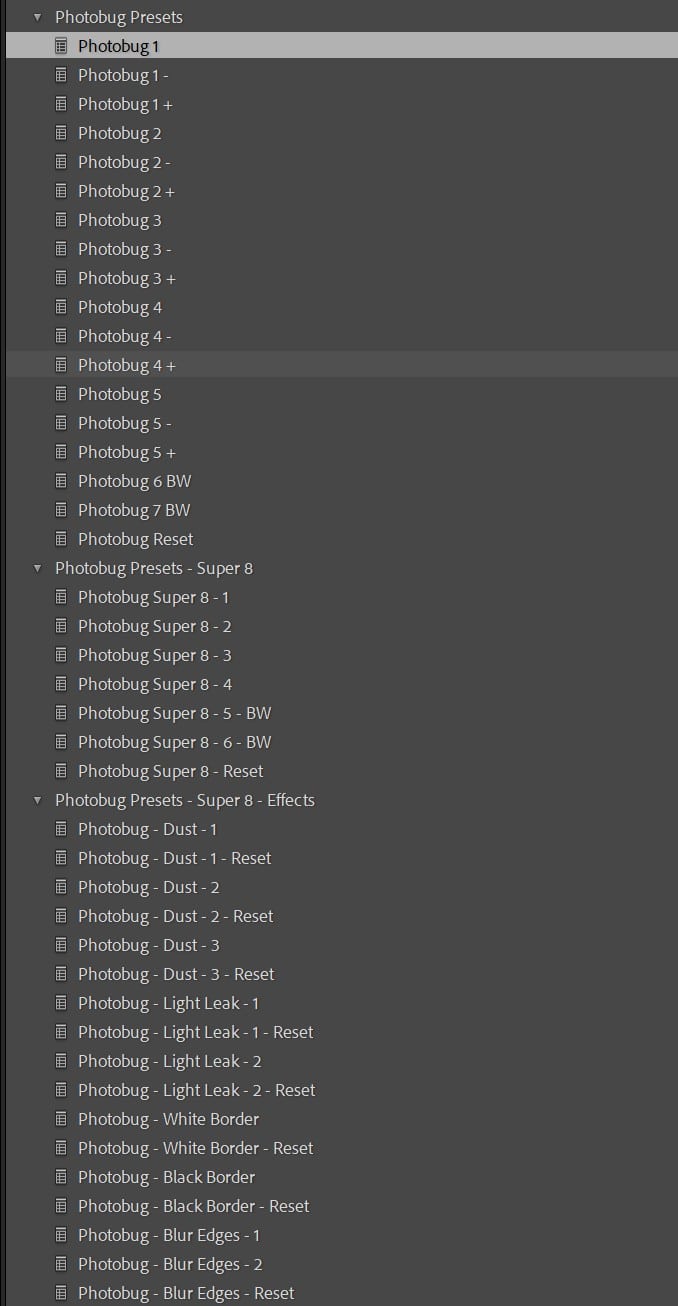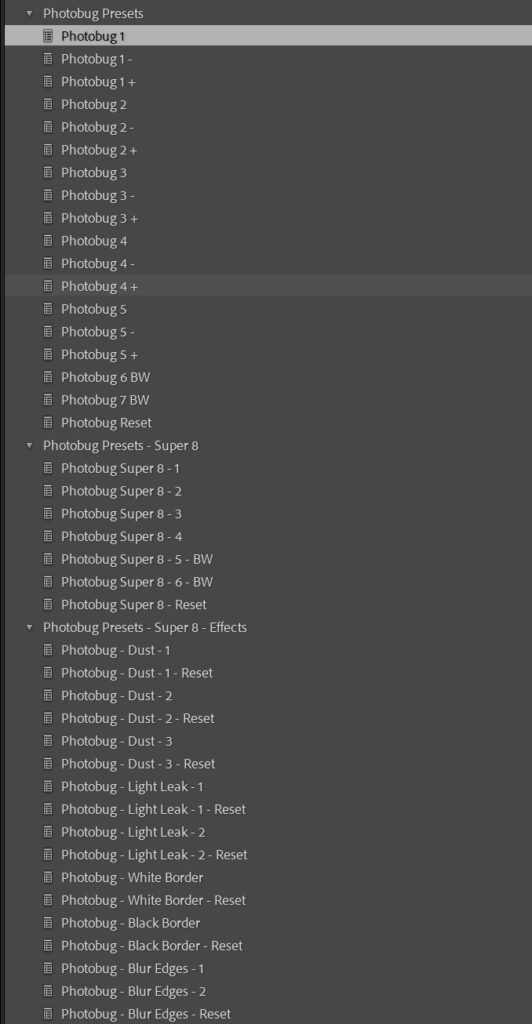 This collaboration with Photobug presented a unique challenge: How to create equally versatile presets for a community of artists that share a medium but are vastly different in style and method. No easy task, let me tell ya.
So we piled up our best ideas and distilled them down into a gorgeous collection of presets that are anchored in a clean and timeless aesthetic. To keep things fun we decided to pay homage to the retro styling of Super 8 Film with an additional collection of presets charmed by that distinct Super 8 softness, and then we threw in a folder of Effects that add a cheeky vintage energy to images… because why the heck not?
All in, you'll feel no need to cherry pick. This pack is full of versatile presets that work in any lighting scenario and make for beautifully timeless images.
Photobug Presets consists of 3 separate folders containing 23 presets, and 9 Effects presets (please see * below for compatibility). Scroll below to view the Editing Preview video to get a better idea of what's included in the pack.
Before and after images below demonstrate how each preset manipulates an image with identical white balance and exposure.
*These presets ONLY work with Lightroom Classic CC (version 7.5 or later), Lightroom CC (version 1.3 or later), and Adobe Camera Raw (version 10.5 or later). For earlier versions, you MUST update your editing applications to meet the required specifications.
**Purchase of this preset pack DOES NOT include LRTEMPLATE files.
***Please note that these presets are created for RAW images only and are ONLY Compatible with the software versions above.
****These are Desktop Presets(NOT Mobile Presets).
*****All Sales Are Final – No Returns*